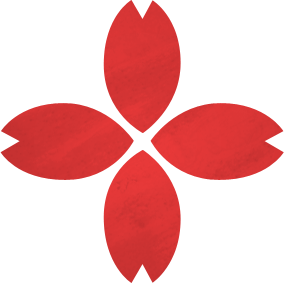 Panic — your favorite s-corp registered in the state of Oregon — is a neutral entity. It doesn't support any political campaigns. It doesn't denigrate your personal beliefs. With any luck, it will never land in controversy. Panic is here to make great software for you.
But, late last week, Panic suddenly found itself face-to-face with the sobering effects of living on a tiny, twirling planet with a wicked habit for pranks: a tremendous earthquake. A devastating tsunami. An unreal nuclear crisis. All hit Japan, where two of our finest Panic employees run our Japanese subsidiary, Panic (K.K.) Japan.
The reality of getting involved, finally, caught up with us.
Nobuhiro, who runs Panic Japan, packed up his wife and two kids in his home town of Kashiwa, and, after finding gas, drove them to Nagoya, far from the looming threat of a legitimate nuclear disaster. Kenichi, our icon genius, was, amazingly, right here in Portland when everything hit, and he watched it unfold stunned and disconnected: just the latest Bruckheimer production in a tiny streaming video window. He's now on his way back to Nagoya. And while part of me wonders if he's headed in the wrong direction, when he e-mailed me the latest ultrasound sent from his pregnant wife (it's a boy!), I knew he was right.
It's only a matter of time before this event fades to the back of our minds, before the Japanese people are once again running full speed ahead, before towns are slowly rebuilt, families are reunited, lost loved ones are mourned, lives are slowly restored to normal. I know that soon, Japan will be filled with the kinds of moments that have stuck with me from my travel: a quiet picnic in Shinjuku Park steps from the world's busiest train station, crazy comical loudspeaker sales pitches in stores, a businesswoman delicately preparing a meal for six stray cats, the white gloves of a train conductor placing a shiny pocket-watch into a specially-cut hole in the center of a modern digital dashboard, a life-changing plate of curry in a restaurant that seats only four and is improbably wedged under a staircase, the roar of a rainstorm on a hundred-yen umbrella, a nation of people who, even on first meeting them, treat you like their oldest friends.
Even though what happened will never go away, Japan will, as they have before, go forward.
But the line between then and now is long. And we've got work to do.
You might be sick of it — being told to donate to a charity. If you're like me, donating to a charity is an abstract, disconnected affair. So, we thought we'd make it a little more tangible, allowing you to help Japan directly while getting Panic software with one swift click.
Panic will donate 100% of today's proceeds directly to the Japanese relief effort.
It doesn't matter if you buy direct from us or via the Mac App Store, we'll take care of it. We'll total up sales from 10:00 AM PST Mar 17th to 10:00 AM PST Mar 18th. And we plan to donate to a mix of the Japanese Red Cross Society and Portland's own Mercy Corps.
It's a drop in the bucket, but this is our family. Thanks in advance for your purchases and, in turn, your donations.
Japan — and Panic Japan — hang in there. We're here for you. You can do this. I hope to see you soon.