This is extra-curricular, but we thought you might find it interesting.
Einstein is an open-source project to run (via emulation) the Newton OS on modern hardware. It was written and released by Paul Guyot several years ago. It's quite an amazing piece of work.
The project got a shot in the arm earlier this month when Matthias Melcher got it up and running on iOS and posted a video of himself running it on his iPhone. Being a Newton fan since my original MessagePad in 1993, it was quite a sight to see.
Matthias mentioned he didn't have an iPad yet, so I grabbed the source and built it for my iPad so I could take a little movie and share: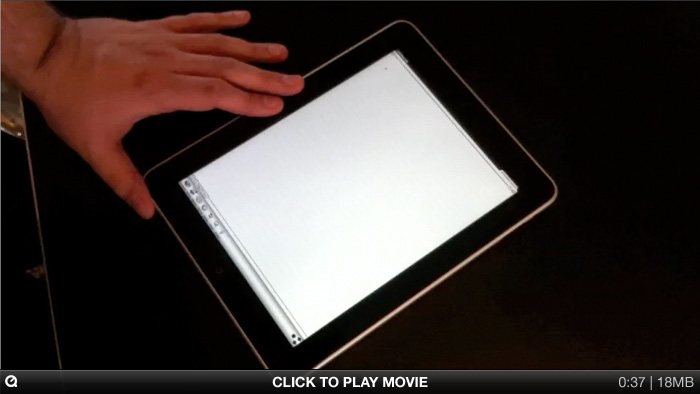 Since then, I've been graciously granted the ability to contribute changes to the Einstein code base. My work has so far been limited to just helping out with the iOS port. I don't yet know much about the guts of the emulator.
The last couple of evenings and very early mornings (not during Panic hours!) I've helped get the existing CoreAudio sound driver working on the iOS build, and made some tweaks to allow the virtualized Newton to run at any screen resolution. In this video, it's running at the iPad's native resolution of 768×1024, but you can also run at the original 320×480 scaled-to-fit.
To answer the most common questions:
At this time, they can't release a binary of the emulator, because it currently requires the Newton ROM image to be compiled in. Obviously, nobody has the right to distribute the ROM image except for Apple. The plan is to change things around so you can dump the ROM from your own Newton, and side-load it into the app via iTunes' file exchange feature.
The emulator is a bit slow and occasionally glitchy. It runs at maybe half the speed of a real Newton. But I hear there are a lot of optimizations yet to be made, which should vastly improve the situation.
It's not completely tied into the iOS hardware yet — for example, a physical iPad keyboard won't work, and it doesn't yet read the time and date from the iPad, and so on. The to-do list is long, but the progress is exciting.
There is probably not even a remote chance that they will let this on the App Store.
Regardless, I hope you enjoy this blast from the past — proof that, no matter how "obsolete", it's very hard to kill a technology that people are passionate about.