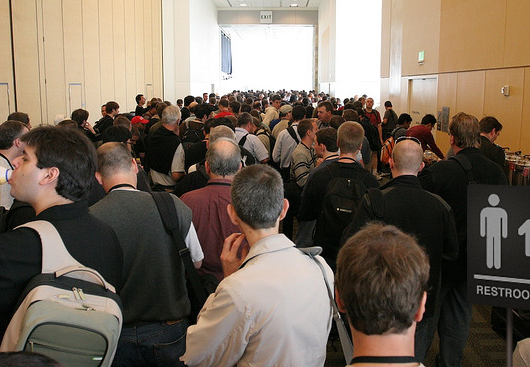 Dear Internet,
This week, the Panic crew — all 15 of us, with the exception of Kenichi, who is expecting a baby soon, our fifth this year — will be attending Apple's always-enjoyable WWDC conference.
We can't wait to see what's new in Lion and iOS 5. We can't wait to meet up with our favorite developers, old friends, and brand-new acquaintances, to swap stories. And we're beyond curious to know what's up with iCloud, particularly since lots of people want Dropbox syncing in our apps but we've been secretly banking on Apple providing a free way for our users to sync their preferences instead. Oh please, please let that be a part of it.
Now, while we're at WWDC, our support turnaround time might be a little higher than normal. That said, our support team endeavors to bring the show on the road, all guns blazing. ("They work in a hotel room!")
Most important, if you see any of us at WWDC — let our Twitter avatars be your guide — please say hello!
We'd love to meet you.
Catch you next week!