I made a promise in a status meeting long ago: when we finished Coda 2 and Diet Coda we'd all go on a trip.
So, we (very) carefully timed it so that when our apps were In Review, Panic would be In Hawaii.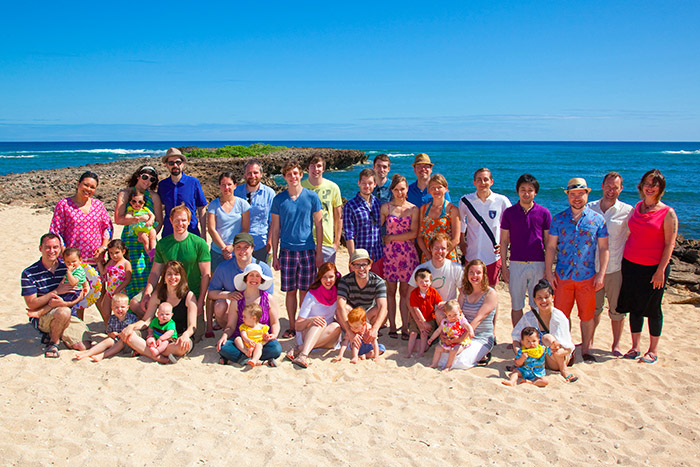 Coordinating the travel felt like putting together a shuttle launch. (We cashed in over 900,000 frequent flier miles that we'd been squirreling away through our Alaska Airlines Visa since Panic was born!) Ultimately, it was super rewarding for Steve and me to have everyone's families in one place, together. We turned the Beach Cottages at Turtle Bay into our own weird, cool little commune, walking up and down the lawn and greeting our familiar, but now tropical, neighbors. And these guys took the trip and ran with it — so much swimming, hiking, surfing lessons, great food, unimaginably beautiful beach drives, and the most relaxing hammock time in the world.
Now, the Apple surprises that popped up while we were In Review made it a little less than 100% relaxing for me, but I'll tell you this: if you have to be making last-minute changes — such as removing the "iCloud" logo from our first launch screen? — there's no better place to submit new builds than right here: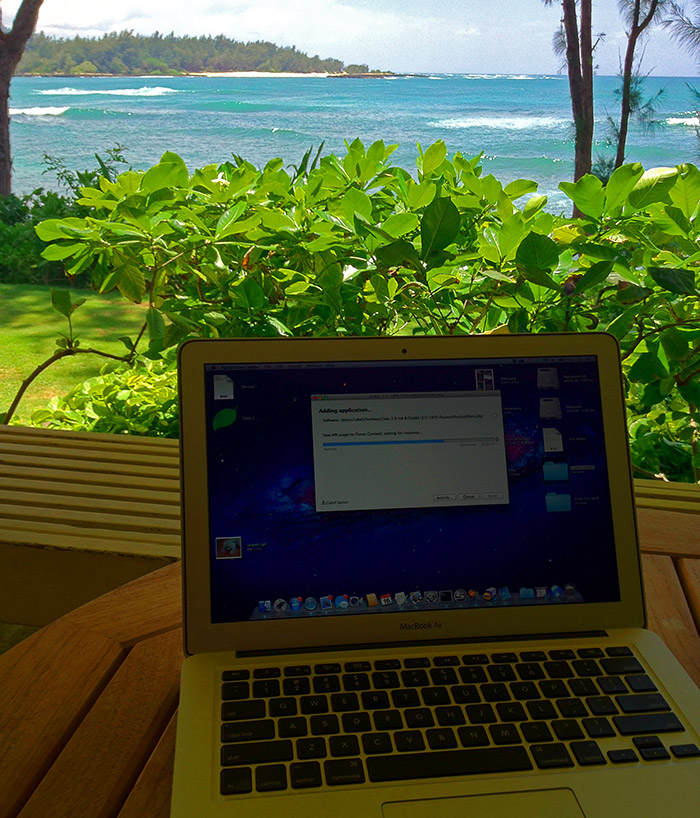 It felt like one of those moments in life we'll always look back to with warm fondness.
Those are important.