(I know the RSS readers clicked this one.)
You know Tim, right? Of Panic Support, of the Coda Slider, of the Panic Sale?
Turns out, Tim is in a band — Cabinessence — and they're celebrating the release of their new record, Naked Friends, this Friday, 3/12. If you're in PDX, see them at Doug Fir Lounge in East Portland — 9th and Burnside, 9 PM, $7.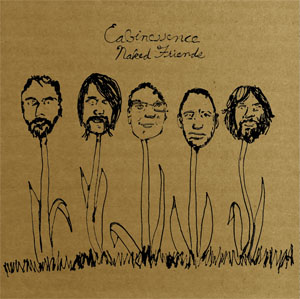 Cabinessence Naked Friends
In the meantime, listen to the whole catchy, rockin' album on their website – or pre-order a copy. And hooray for multi-disciplinary Panic employees.
Tim FTW! (For the wim.)