Did you know the French have over 300 words for "ennui"? It's true. Similarly, a designer has over 14,000 words for nit-picky things that annoy them that nobody else in the world cares about. In this case, 300 words.
Hooray! I've found a new thing you won't care about! Prepare to have your eyebrows melted.
Designers, do you see anything wrong with this spinner I found on the web?

It's pretty subtle. Look close! The problem is specifically with frame five: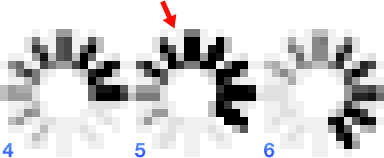 All the segments should get lighter as the spinner rotates. But, in frame five, the trailing segments of the spinner get darker, for a single frame. (I think the designer accidentally left two layers on at once.)
Now look at that 16 x 16 sample again. You'll see a brief, dark flash at the very top of the spinner, once per rotation. And, if you're anything like me, you'll never, ever be able to un-see it. Ever.
If I were to find this on just one website, I'd be all, "Huh, that's pretty annoying!". But here's how this thing reached a level 8 nightmare: I started seeing this flashy goofball spinner everywhere. Everywhere!
Alaska Airlines. The Associated Press. Google. The St. Petersburg Times.
I was beginning to think I was losing my mind. Then I Googled for "spinner creator", and… mystery solved. So:
Dear Ajaxload.info,
Please fix frame 5 of your "Indicator" spinner, because everyone on the internet uses it.
Love,
Cabel
For you, Panic reader, here's my clean 

16×16 Spinner.psd [6k] ready to be colored and gif'd. Enjoy!
PS: If you're drawing a spinner like Apple's, take heed: the inner caps are rounded, not just the outer caps.
PPS: And don't get me started on this kind of business: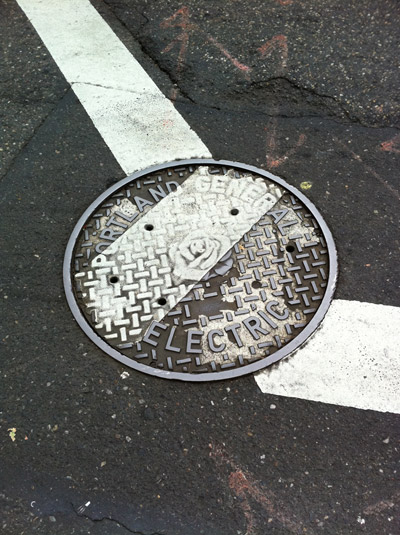 HOW HARD WOULD IT BE TO AAAhhhhhh