It's only been about a day since we unleashed our Status Board app to the world, and we've been truly astonished by the amount of cool things people have built to make it even more useful and amazing.
Here are some of the greatest things we've seen so far.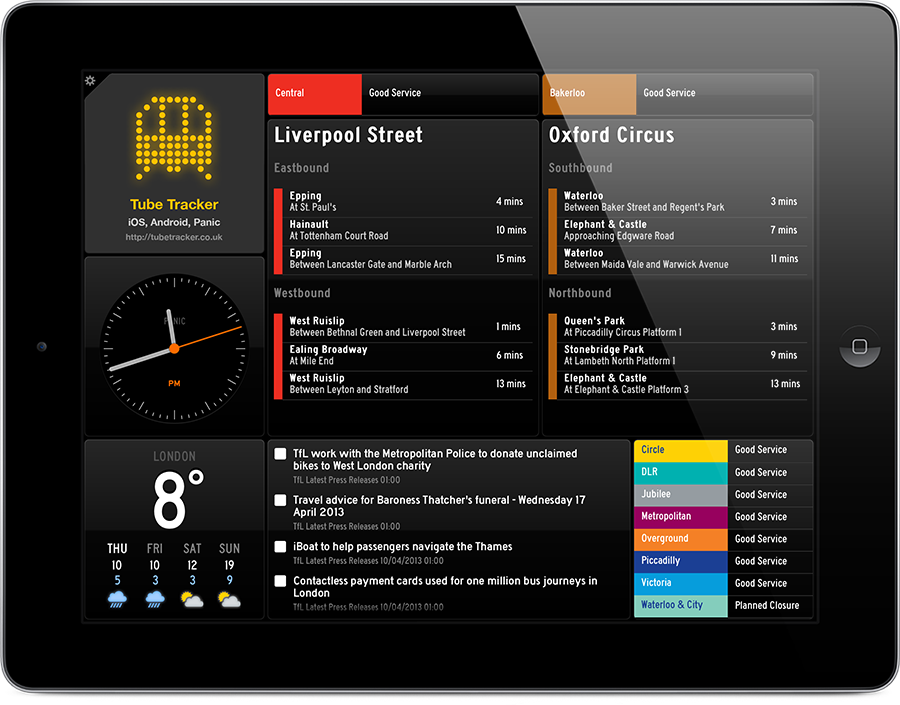 Dead Simple Greatness. One click for new things:
TubeTracker — an incredible one-click layout for people in the UK who rely on the tube (pictured above)

AAPL — simple panel for Apple's stock price (don't follow too closely or you'll go crazy)
LastFM — see your last-listened track
App Store Review Times —  a great way to see how busy Apple is
WWDC Alert — but really, how fast are tickets going to sell out this year
Bart Arrival Times — for those of you in San Francisco
New Native Sources. Direct-from-the-source data for your Status Board.
LeafPing — output your Envato sales data to Status Board. An example.
uri.lv — track your podcast statistics on the big screen.
AppViz — this must-have app for App Store sales tracking can now output to Status Board
Sources/Conduits. Some code experience necessary to get these going:
(And you can always add a new Do-It-Yourself panel and point it to always-running Mario.)
We've heard of some fantastic web services working on native Status Board data, including AppFigures and GoSquared. Stay tuned!
Finally, some unofficial third-party sites are springing up to track new things: Pinboard, StatusBoardWidgets.com, and StatusBoardApp.info.
And we love seeing photos of people's Status Board installations, such as this one in a Ducati dealership: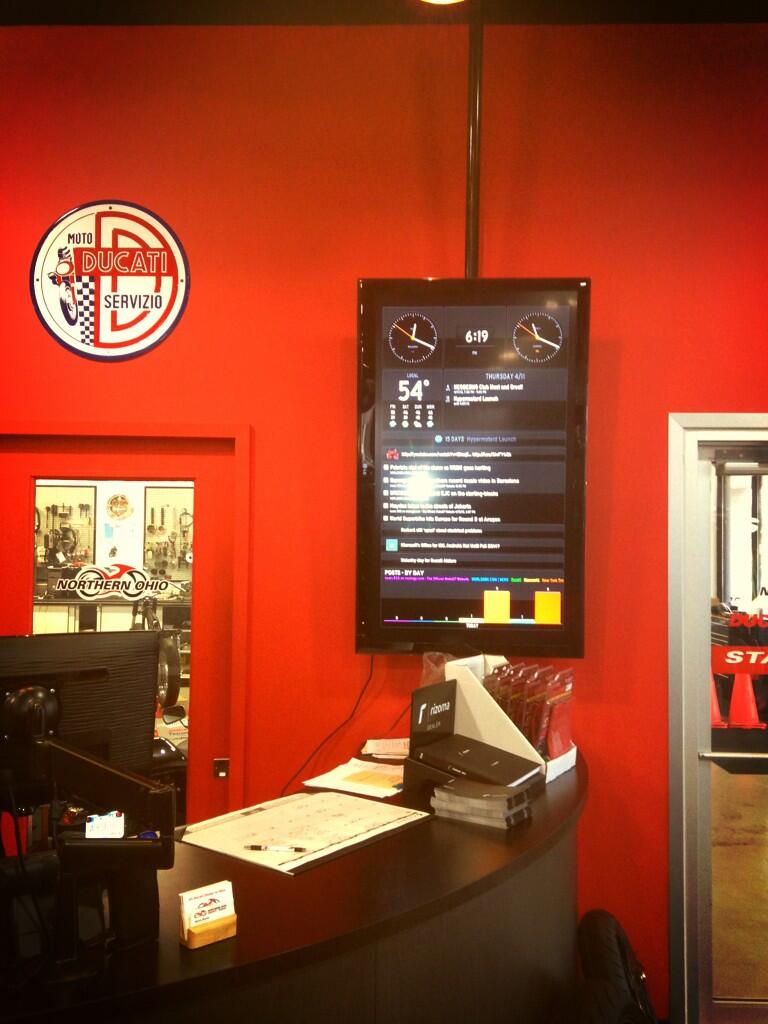 Keep sending us your cool things! Tweet to @panic or give us an e-mail!