(Note: last year, Blogger turned off 'FTP Publishing', sadly disabling my personal blog. The good news? I've officially scheduled a migration to WordPress in 2017. The bad news? This blog post, which has nothing to do with Panic, will have to live here for now. Enjoy the distraction! —Cabel)
"Hey, Gabe! Nice to see you. You gonna take more photos this year?", asked the friendly Blackjack Fireworks owner with the large, silver handgun strapped to his waist.
I guess that makes this a tradition, then!
Welcome to my 5th annual look at funny fireworks. (You can get up to speed with 2007, 2008, 2009, and 2010.) These Chinese-designed and American-targeted fireworks from Brothers, Alien, Boomer, and more, hold a very special place in my design, marketing, and explosive heart. I hope you enjoy them also.
Stunning Stock Photography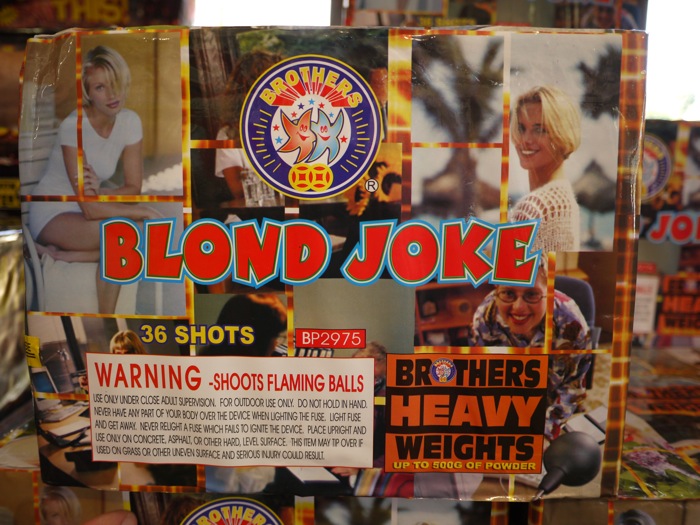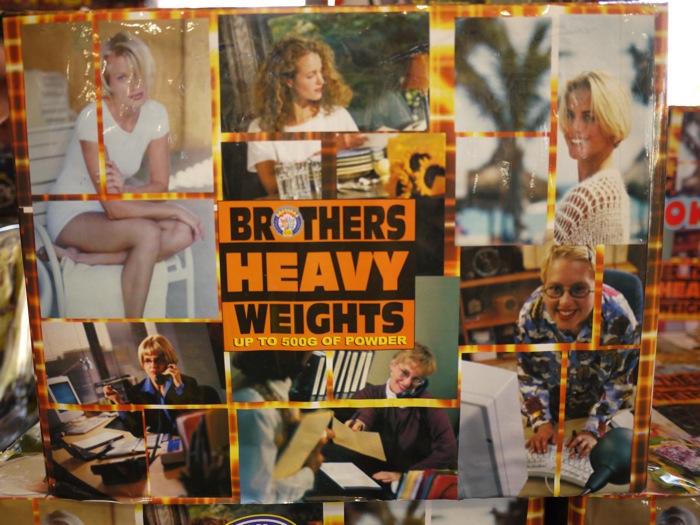 The lady in the bottom right can't help but smile every time she hears "You've Got Mail!".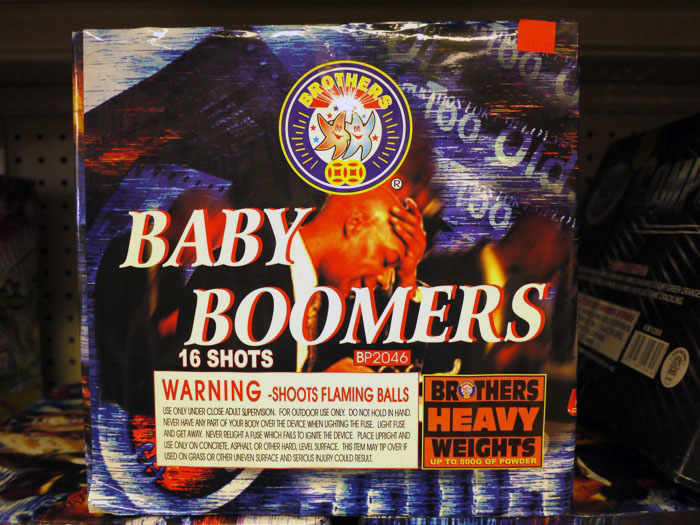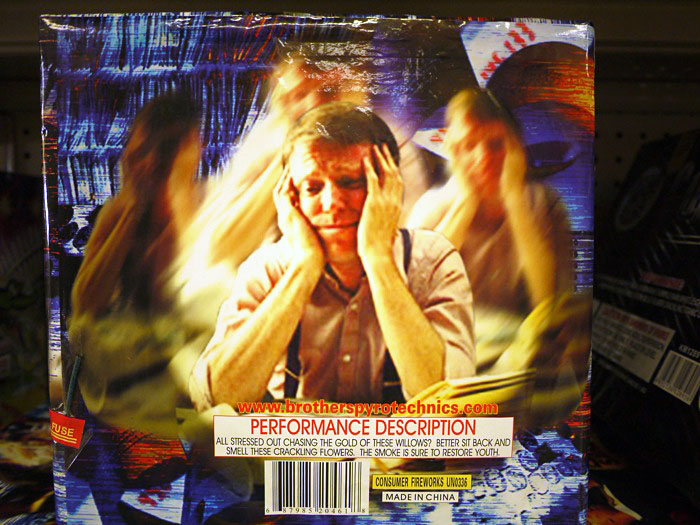 Most accurate "baby boomer" photo ever. Also, please read the "Performance Description".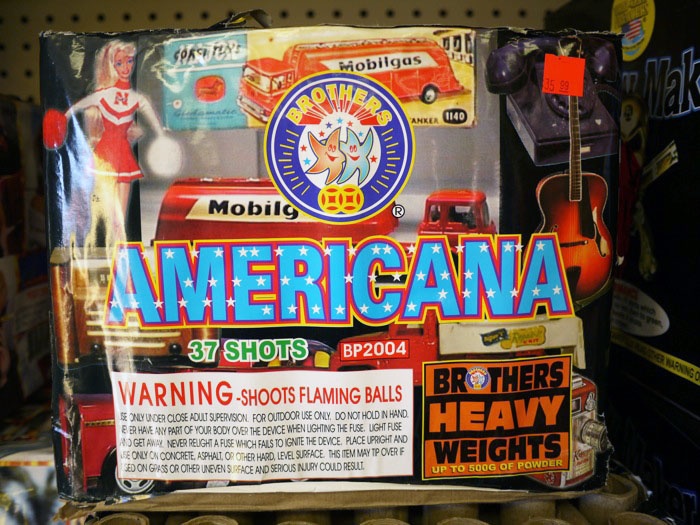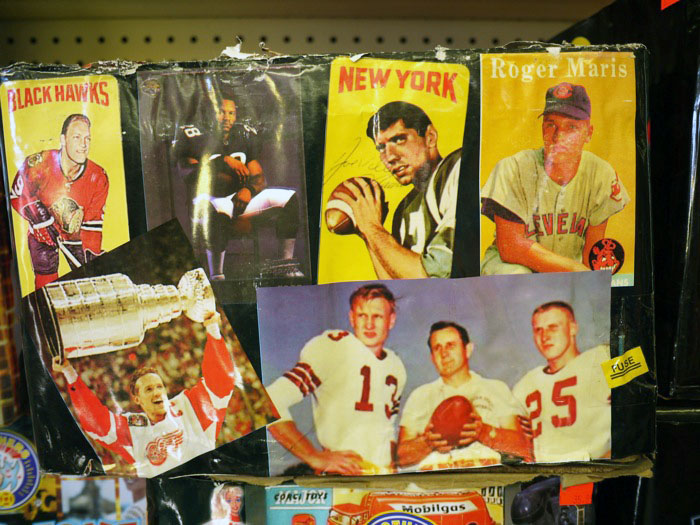 Sports dudes: do these guys say "Americana" to you? (I honestly don't know.)
Surprising Graphic Design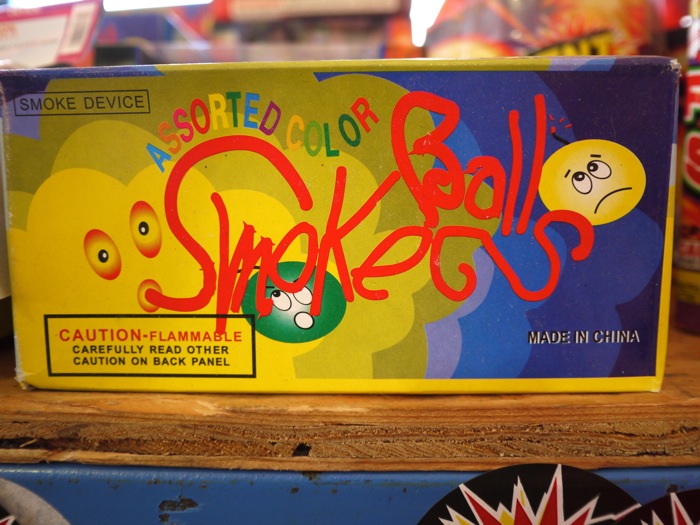 Time from File > New to Save as PDF: 7 minutes.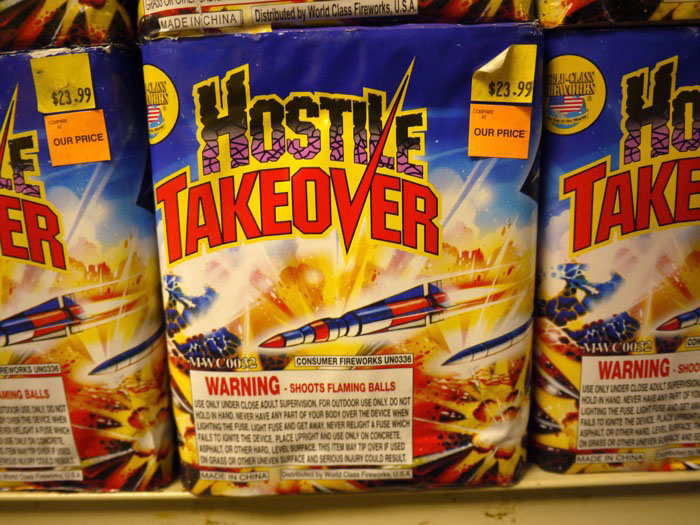 Exactly how I imagine Oracle's acquisition of PeopleSoft went down.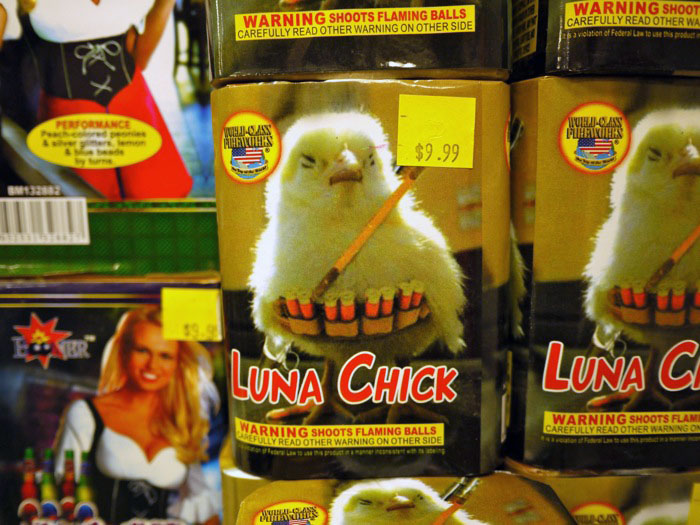 Shotgun shells? Pool cue? Or is this baby chicken a suicide bomber? What is going on?
Questionable Concepts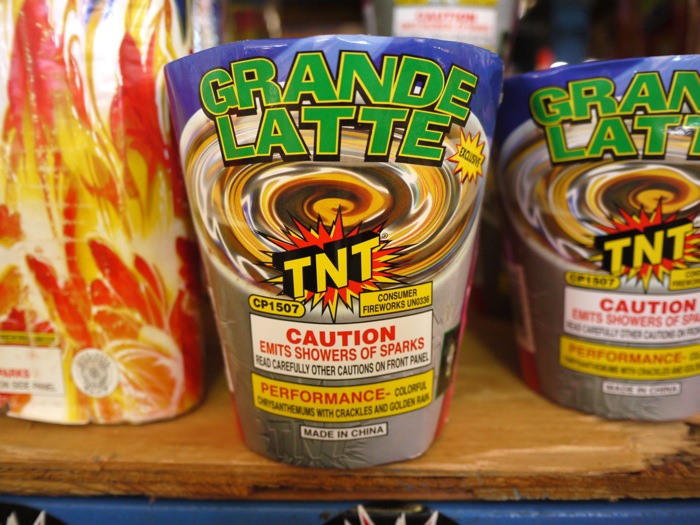 PERFORMANCE: An eerily accurate simulation of what happens to me when I drink a grande latte.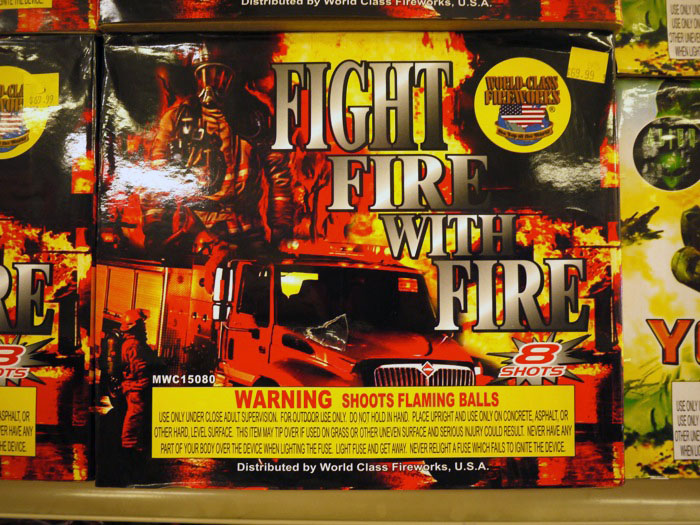 That seems like an exceptionally bad idea.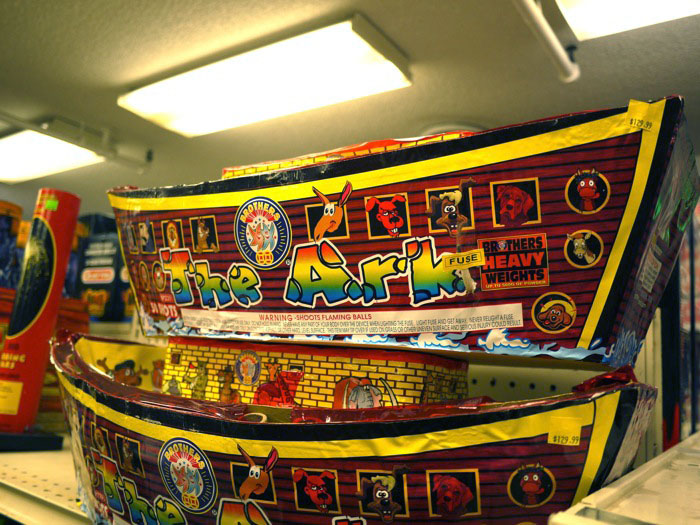 Who can forget the classic Biblical passage where all God's creatures die in a fire?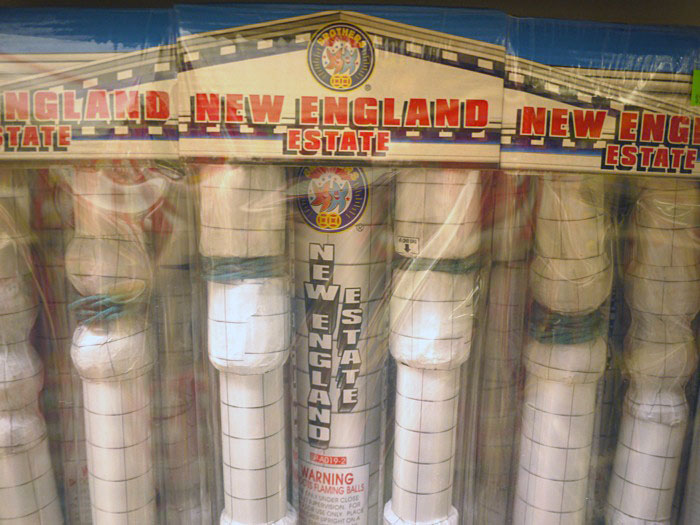 It just seems like a really specific thing to be blowing up is all.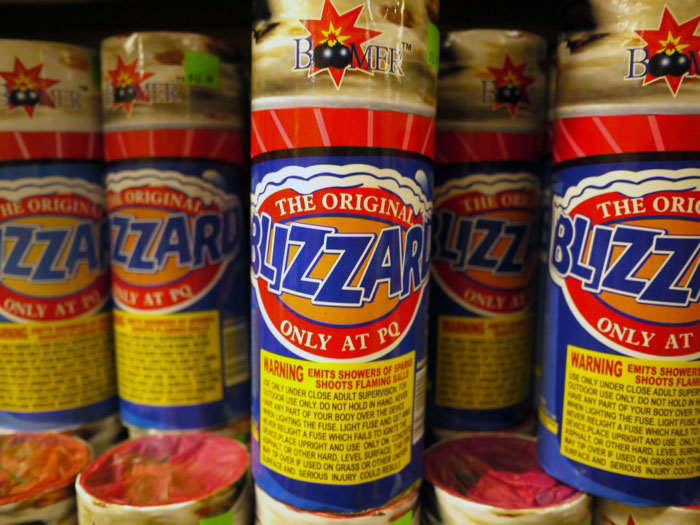 Hot eats, cool copyright infringements.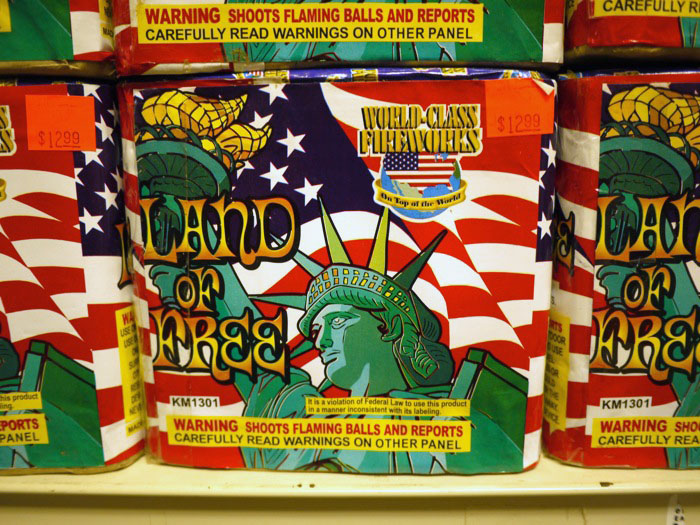 So, so close.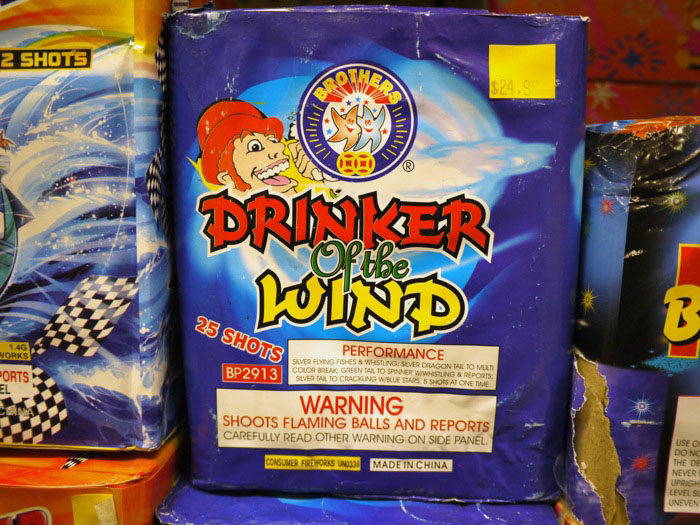 "And this is my brother, Breaker."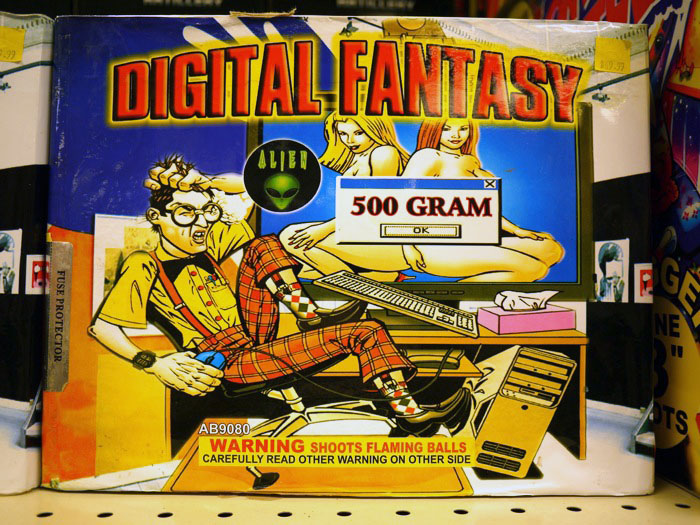 Classic! Another digital fantasy interrupted by a pop-up window that says "500 GRAM".
The Grand Finale
Tucked in the corner of the shop, I see this. It's like they knew I was coming.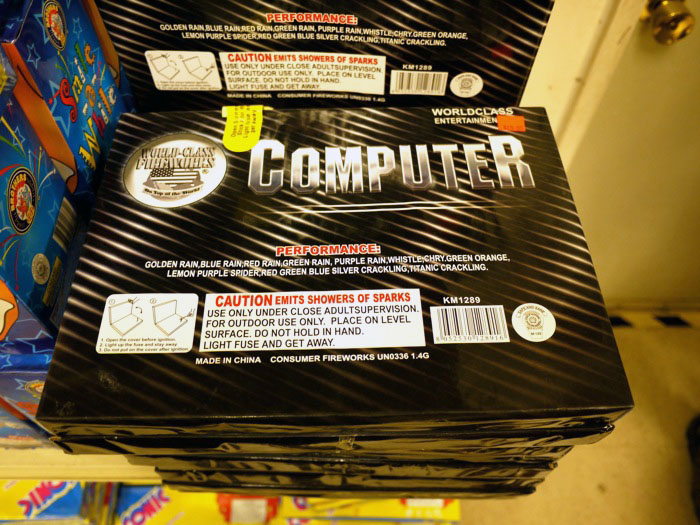 Computer? Yes please. What could this possibly be? Stumped, I drew in closer, and discovered the secret…
This firework "laptop" actually hinges open.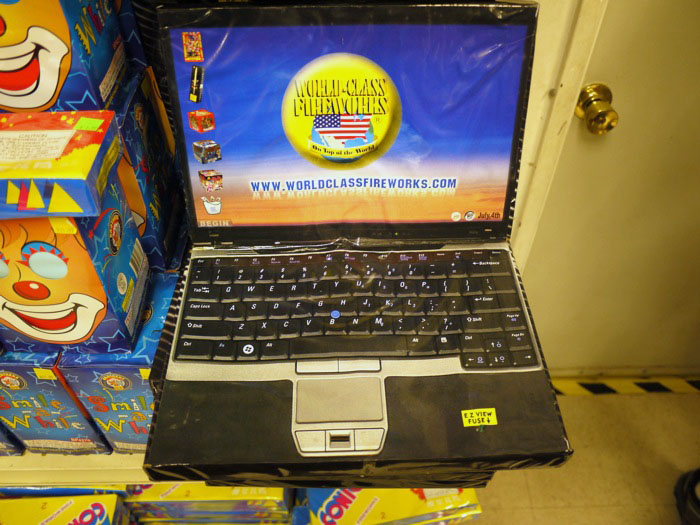 Yes. The Windows key! The cursor nub! And this amazing desktop picture: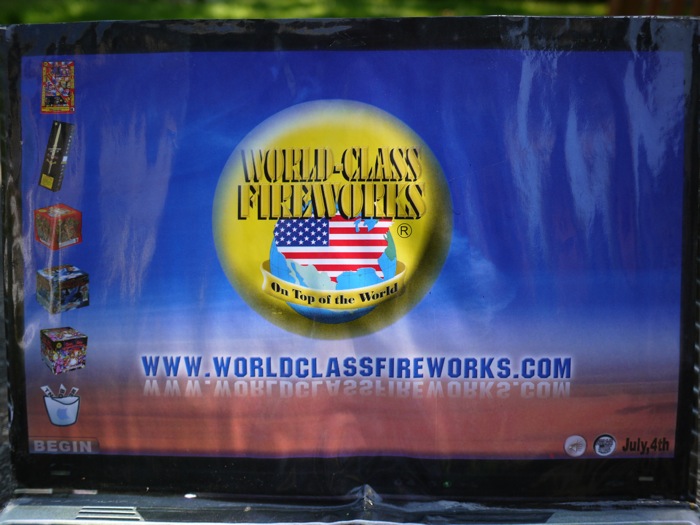 Ladies and gentlemen, it's over — there's no need to design any more fireworks. "Computer" has been made.
Bonus Movie
Here's what happens when you light "Computer" on fire. Happy 4th of July, people!