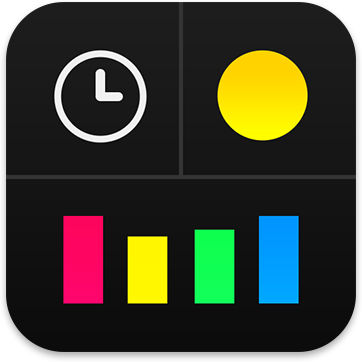 There's a funny thing I've noticed in the Panic office: our beautiful status board is second only to our weird-snack wall as the office conversation spot. We often gather in front of our status board to discuss funny tweets, or look at our sales charts and figure out what's next. It's a center point. And you should have one too — for your home, your office, your business, anywhere.
We built Status Board so that everyone can make an incredible status board.
And now, Status Board has hit version 2.0, a free update to our powerful iPad app that makes beautiful status board creation as easy as dragging, dropping, and configuring.
We started with multiple board support: now you can set up an infinite number of status boards, and automatically rotate between them. It's great. There's also a brand-new UI, built from scratch. There's some new panel types. There's publish and subscribe, so you can create a beautiful board for your organization and automatically update everyone's boards remotely.
There's also an interesting pricing change: the app is FREE. Yes, you can try Status Board without paying a cent, including six panel types. If you like Status Board, and you want to do more, six more panel types are only $9.99 in our "expansion pack".
If you bought Status Board 1, don't worry: we'll automatically unlock all twelve panels for you. It's our thanks for your continued support.
You can read all about Status Board 2 here — or,  just go ahead and get it on the App Store.
Like Coda for iOS, it took us a little while to get this out the door, but we think it's worth it. It's packed with new stuff.
When you set up your cool status board, please tweet us a photo!